Shared Branching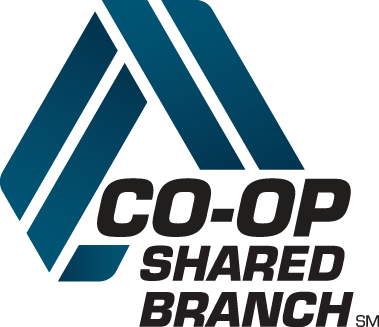 Find A Shared Branch Location
Frequently Asked Questions
What is the CO-OP Shared Branch Network?
While most credit unions serve local communities, and therefore, don't have much presence beyond their specific locales, many belong to an expansive system of shared branches and ATMs.
Known as CO-OP Shared Branching, a division of CO-OP Financial services, more than 5,300 "live teller" branches are available throughout the United States. CO-OP Shared Branching enables you to transact business with your regular credit union at the branches of other participating credit unions — something you'll never do at competing bank branches. If your credit union participates, you also have access through 1,800 self-service kiosks, many of which can be found within select 7-Eleven locations.
Credit union members who are between institutions, or are traveling and nowhere near their home branch, can conveniently visit another credit union's location without worry of being charged out-of-network fees. They may perform a number of account-related transactions. Is your credit union close to home but far from your office? There may be a Shared Branch near work.
Services provided at a CO-OP Shared Branch location:
Deposit/Withdrawal of funds
Account inquiries
Transfers
Loan payment
Loan advances
*Sale of Traveler's Check, Money Orders, Cashier Checks
*Optional services that are not available at all locations. Call ahead to confirm a location offers these services.
At a CO-OP Shared Branch location you will need ONE of the following:
Valid State-issued Driver's License or Identification Card (U.S. and Canada)
Valid Permanent Resident Card or Resident Alien Card
At a CO-OP Shared Branch location you MUST know the following information:
Credit Union's Name: United Arkansas FCU, Little Rock, Arkansas
Member's account number
Last 4 digits of your SSN
Verification of address as listed on member account
Since services vary from location to location, check with individual branches before your visit for a complete menu of available services. A Share Branch location will make available a minimum of $500.00 in cash, per member, per day, based on funds availability of your member account. For funds availability of checks deposited at Share Branch locations contact United Arkansas FCU at (501) 565-8500.